Designed by Lola Johnson, Third Vault Yarns
Building an ancient civilisation based around one of seven wonders of the world is the aim of the game in trading hands of cards over three st(ages). The Age of Wonders Shawl features 7 segments to symbolise the 7 Wonders, and 3 sections following the 3 Ages of the game, through textured stitches, cables and lace.
How to choose yarn?
The yarn used for the sample here is Third Vault Yarns Companion 4ply. A very smooth, tightly spun yarn, that has good stretch and bounce, whilst maintaining decent drape. A good substitute would be a wool that has much the same properties, rougher wools are not recommended if the shawl will be worn next to the skin, though preference may vary. Non-wool blends of or 100% non wool yarn would work for the shawls if the yarn can be blocked.
Properties & style to focus on for yarn choices
Smooth yarn with good stitch definition.
Can be blocked.
Solids, Semisolids, tonally variegated, speckles, or lightly variegated yarns.
Testers used
John Arbon Knit by Numbers
Merino nylon 4ply blend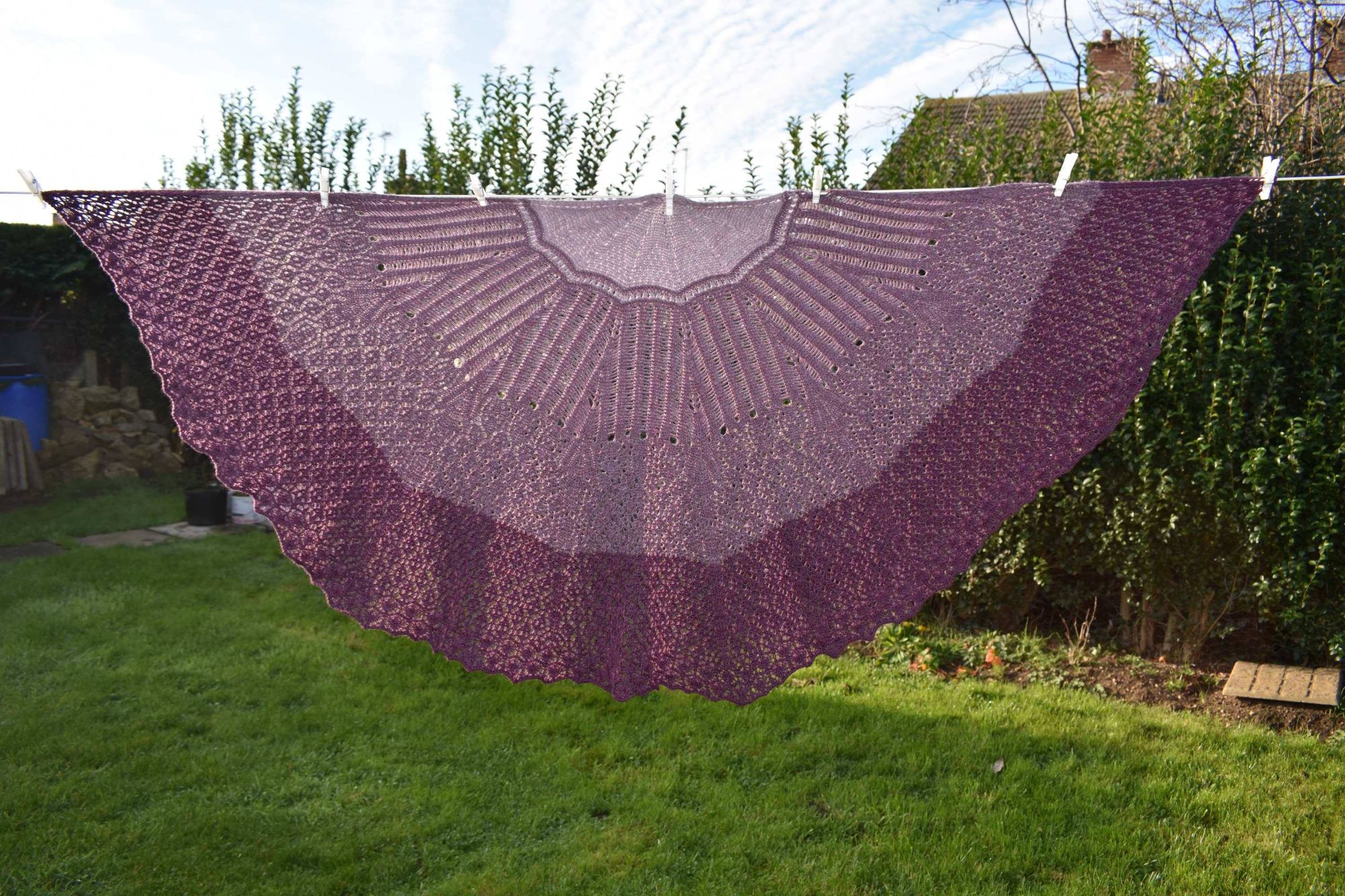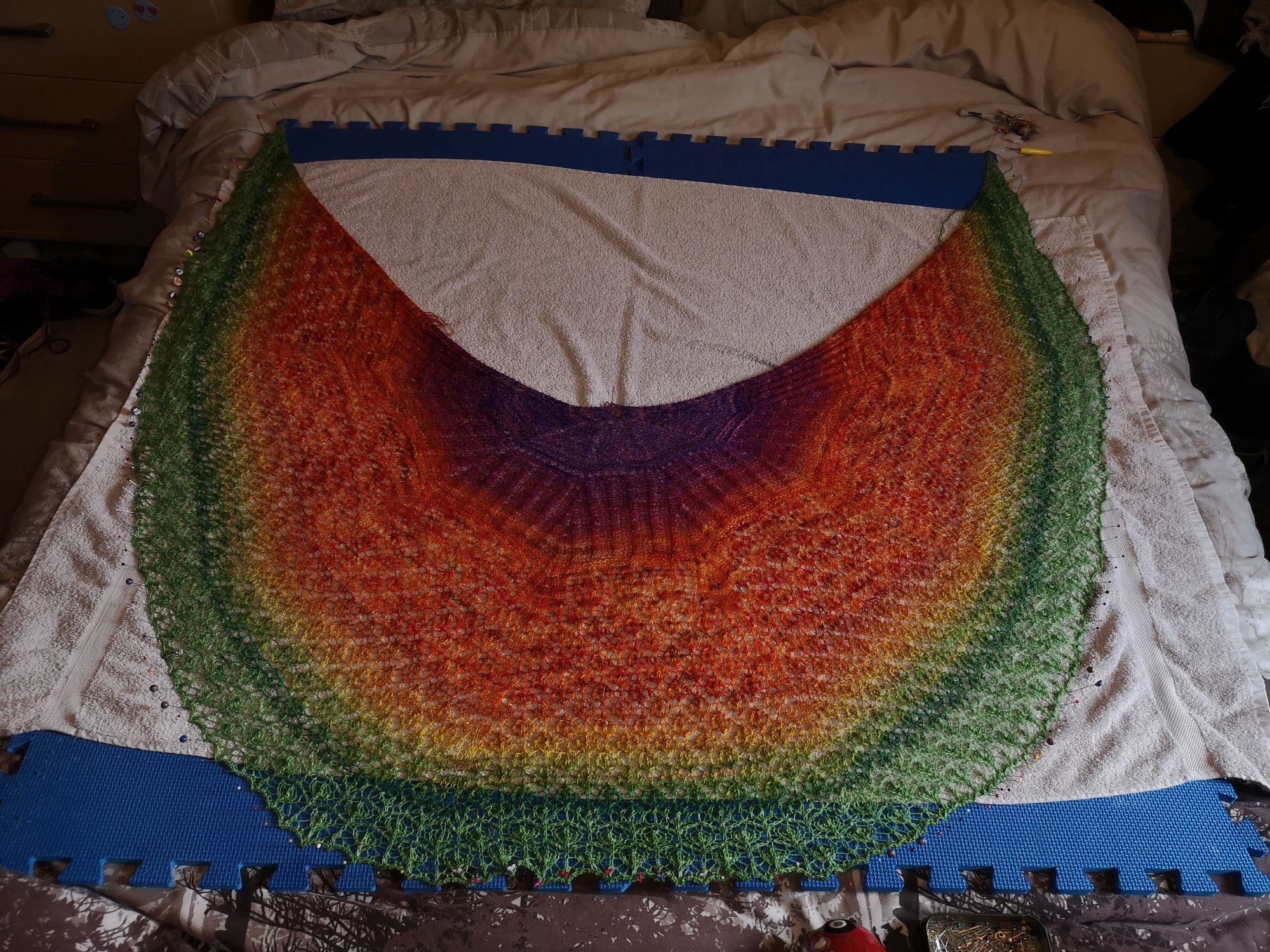 How to work the drop stitches and how to work into the bar to create new stitches.
Special Stitches ~ Kyokcdd & Pyopcdd
A video on how to do these special lace stitches for the pattern.

Kyokcdd: (k1, yo, k1) in cdd sts. Slip 2 stitches as if to knit 2 together, k1, don't drop the st you knit into, pass slipped sts over onto your left needle, yarnover and knit through those 3 sts, then drop those sts off the left needle.
Pyopcdd: (p1, yo, p1) in cdd sts, Slip 1 st off the needle, hold to front, slip next st
purlwise, place held st on to right needle, p1, don't drop the st you purled into, then pass slipped stitches over onto your left needle, yarnover, p1 through those 3 sts, then drop those sts off the left needle.
Dyer and Designer of geeky yarns and knitting patterns. With a design ethos of fun construction and enjoy every stitch. She designs accessories with a sometimes geeky inspiration. She is an avid board gamer and reader of science fiction and fantasy books, and is always translating those as inspiration.
Third Vault Yarns