I love to dabble in many different crafts, and before I was a knitter, I sewed constantly, Knitting is far more portable though! I have always been interested in fashion and have kept the same design aesthetic from my sewing to my knitting. With garment design I like to flatter and enhance the body, with versatile style for different body shapes. Overall though I enjoy playing with interesting construction, as well as bringing elements of my Geekyness into my designs. My full pattern library for purchase can be found on Etsy, Payhip and also on Ravelry
This shawlette draws on the idea of duality and perceived imbalance, whilst showing that all our varied differences make completeness and balance. With it we're celebrating and fighting for queer joy. Using sets of eyelets to symbolise difference, and copying them on each side as if in a flip of a coin, or a look in the mirror, these disparate parts make a whole.
This Design has evolved and taken on a new form, starting the same as Electric Skylines Inspired by cities and the hope for a new earth as part of the Do You Dream of Terra Two collaboration. This shawl branches out into new territory and plays with slip stitches and cables in addition to short rows to give you new options for styling and wearing this shawl.
The yarn used and the decision to create a new pattern was collaborated on with the wonderful Angie of Gamercrafting and inspired by the Book, Do you Dream of Terra-Two by Temi Oh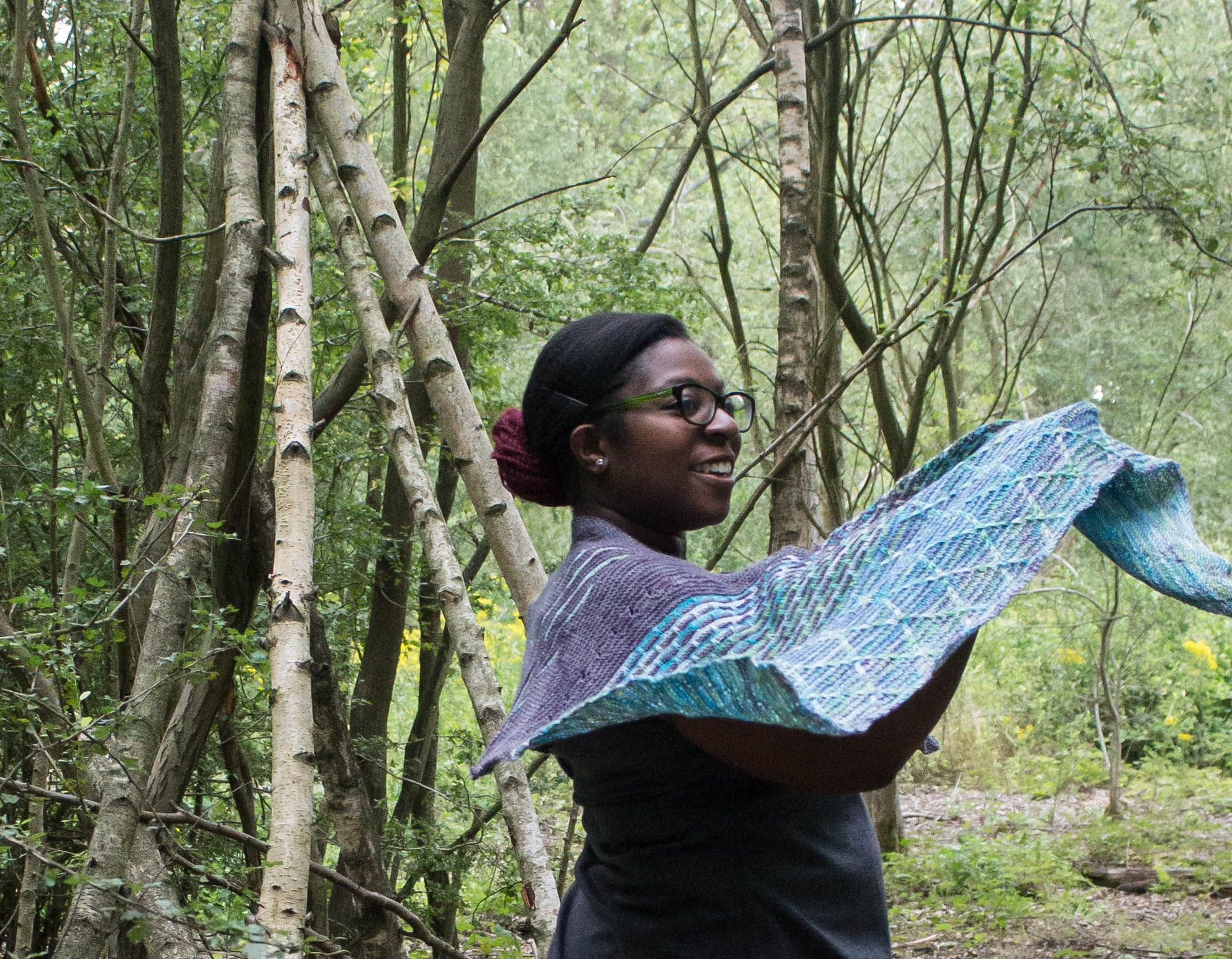 Electric Skylines is a sideways construction crescent shaped shawl, which uses short rows as a design feature and to help create the curve as a structural part of the design.
Inspired by the high rises and skyscrapers of London City.

Using TVY Companion Shawl and Companion minis in the component colours of the main colourway.
Buy Now Via Payhip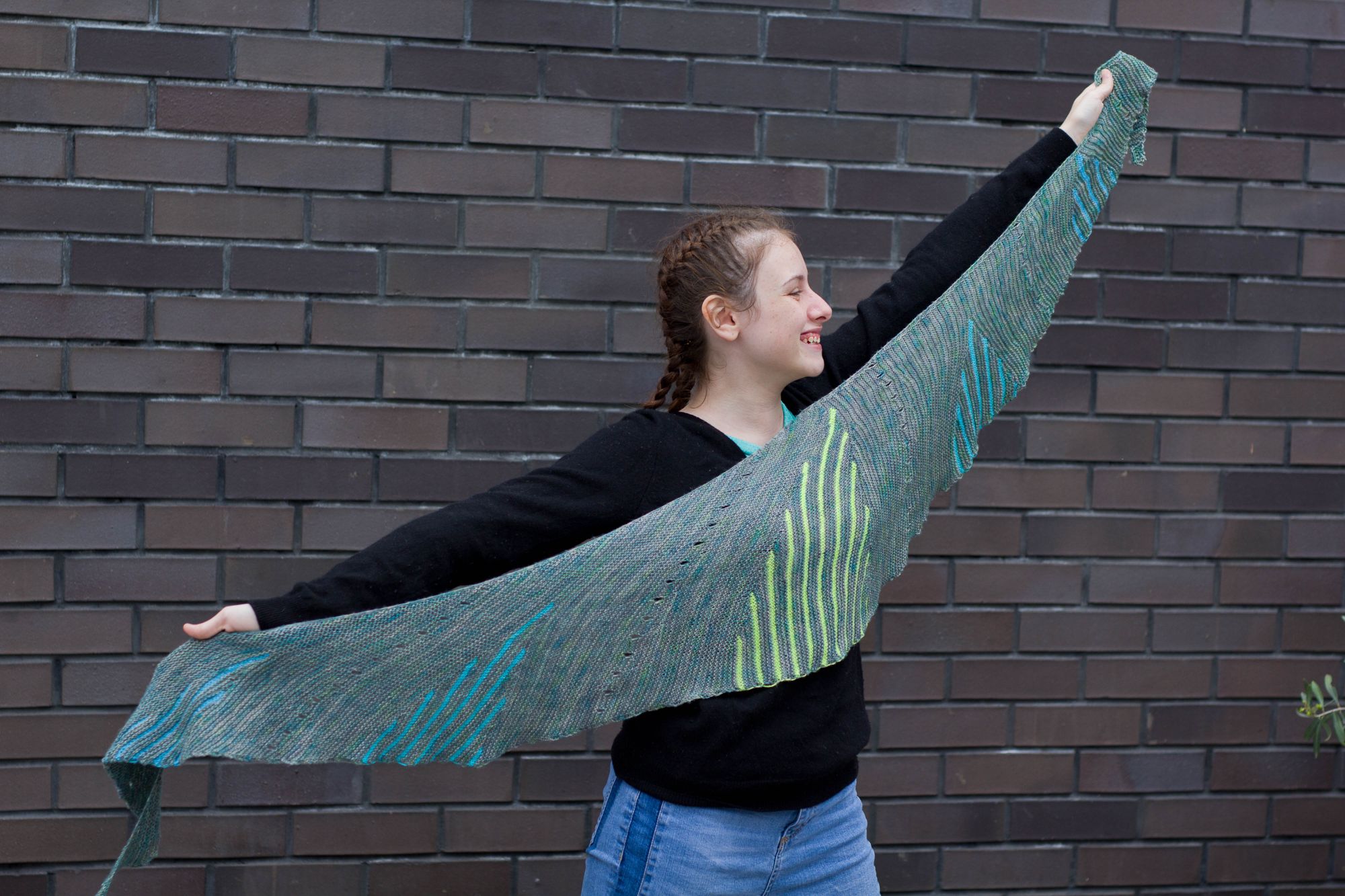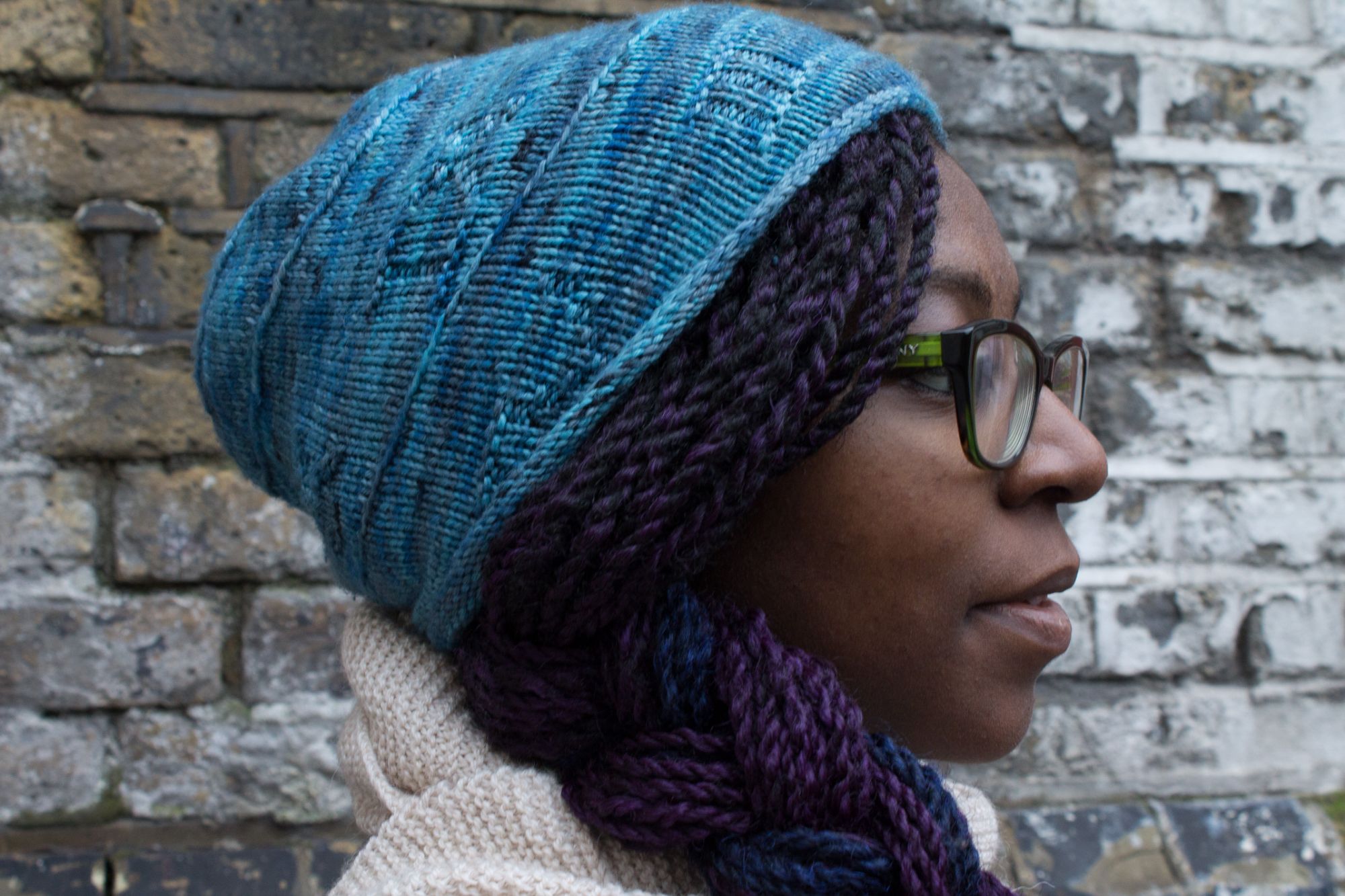 Inspired by Dr Who, this spiral cloche with Roman numeral motifs is its own knitting time vortex.
I wanted to create a pattern that was inspired by the steampunk style Time Vortex opening credits with swirling clocks for the 12th Doctor's series. So utilising the spiral construction and the numeral charts gives you a fun whovian inspired hat.