Designed by Diane Ugo, Mrs U Makes
Hanabi is a game that requires intuition and great team work in
order to produce a fireworks display that will be remembered for
years to come. However, in this pattern, the stakes aren't so high.
You can work the smaller fireworks as instructed or make up your
own arrangement for a unique design.

However you choose to play with your colours, you'll have a
display that is worthy of any night sky
How to choose yarn?
The yarn used here is Third Vault Yarns Companion 4ply/ shawl A very smooth, tightly spun yarn, that has good stretch and bounce, whilst maintaining decent drape. A good substitute would be a wool that has much the same properties, rougher wools are not recommended if the shawl will be worn next to the skin, though preference may vary. Non-wool blends of or 100% non wool yarn would work for the shawls if the yarn can be blocked.
Properties & style to focus on for yarn choices
Smooth yarn with good stitch definition.
Can be blocked.
Solids, Semisolids for the Main colour, then you can use self striping, single colours, highly variegated skeins for the fireworks
The fireworks work well when colourful against a simple background. This is also an ideal scrap busting project as you can use scraps for your fireworks.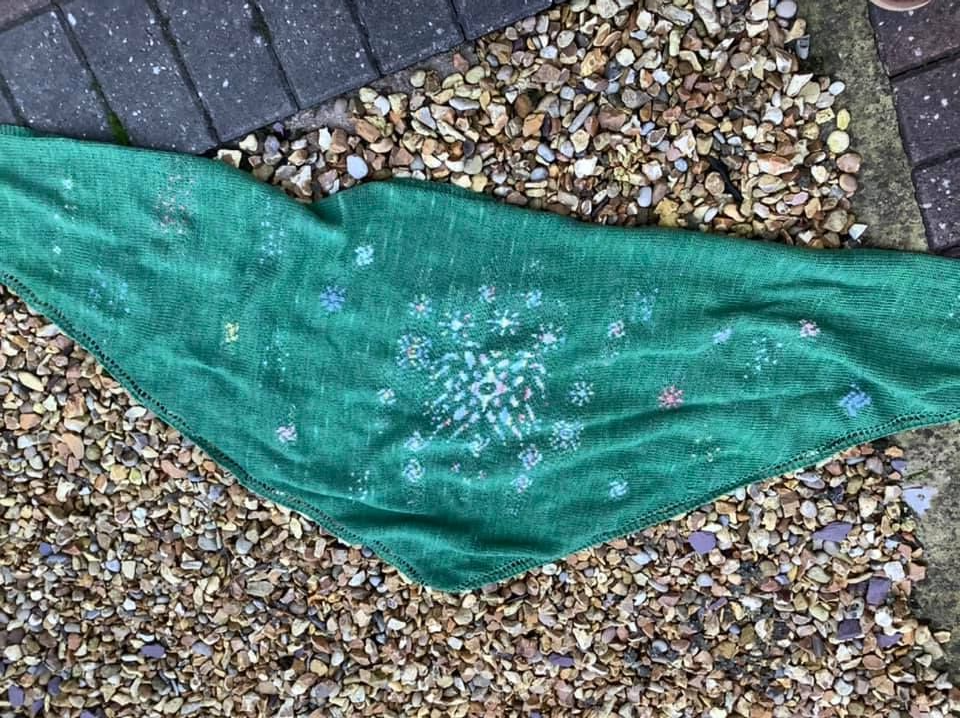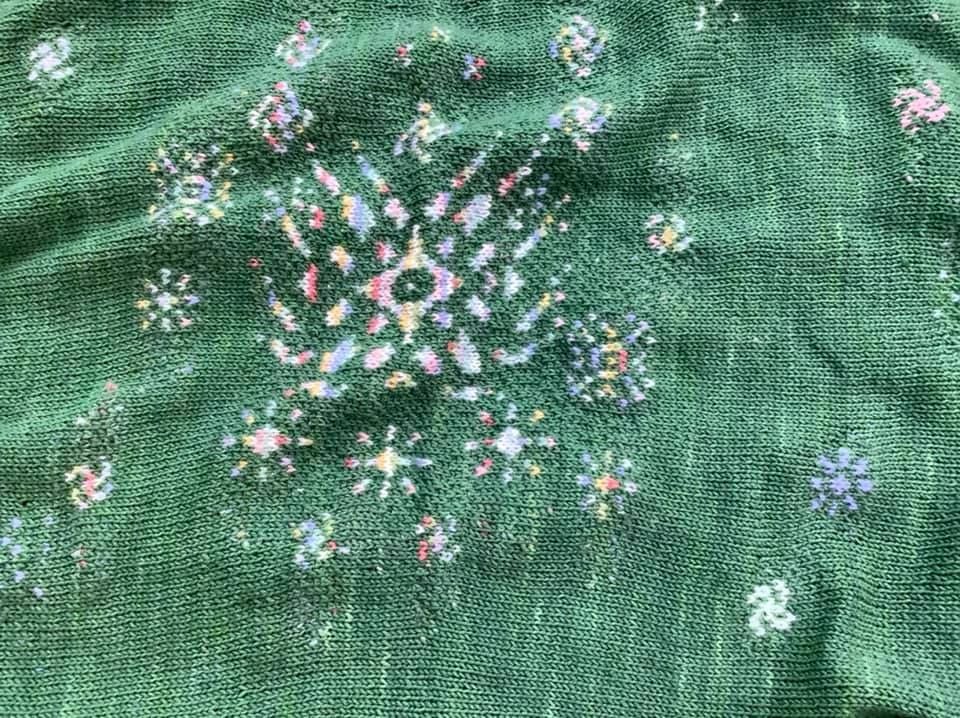 Designer, Podcaster and Maker. Her aim when designing is to promote simplicity whilst introducing interesting elements to all her patterns. Shawls, cowls and socks being her accessories of choice to design, providing a blank canvas to an array of texture and colour possibilities.
Mrs U Makes