Designed by Lola Johnson, Third Vault Yarns
Claiming Tokyo or New York is the aim of the game this King of
all Hats is inspired by, and of course being the last monster
standing. Some simple slip stitch colourwork creates the energy
cube lookalike structure and then some stranded colourwork to
show off the faces of the special die in the game. Whilst this hat
won't make you a monarch it's certainly an adornment on your
crown that will make you stand out!
How to choose yarn?
The yarn used for the sample here is Third Vault Yarns Caroline Dk. It is a very bouncy full dk, which leans closer to a light worsted weight yarn. It is an 4/8 ply yarn meaning it has lots of plies which makes it smooth and quite open and bouncy. It's a 100% Sw merino blend, meaning that it is soft and washable. A good substitute would be a wool that has much the same properties, Something that does not recover well from stretching is not fully advisable. However any yarn of appropriate thickness can be used for the hat including non wool fibres like cotton,
Properties & style to focus on for yarn choices
Good stitch definition.
Can be blocked.
Solids, Semisolids, tonally variegated, speckles, or lightly variegated yarns. One colour should be a solid if choosing one to be highly variegated.
Testers used
100% Mercised cotton 225m/100g
Gytha Worsted ~ 100% sw falklands merino worsted 190m/100g
Hand dyed by kate smooth merino DK / 8 ply 210 m/100g
Merino cashmere nylon blend 212m/100g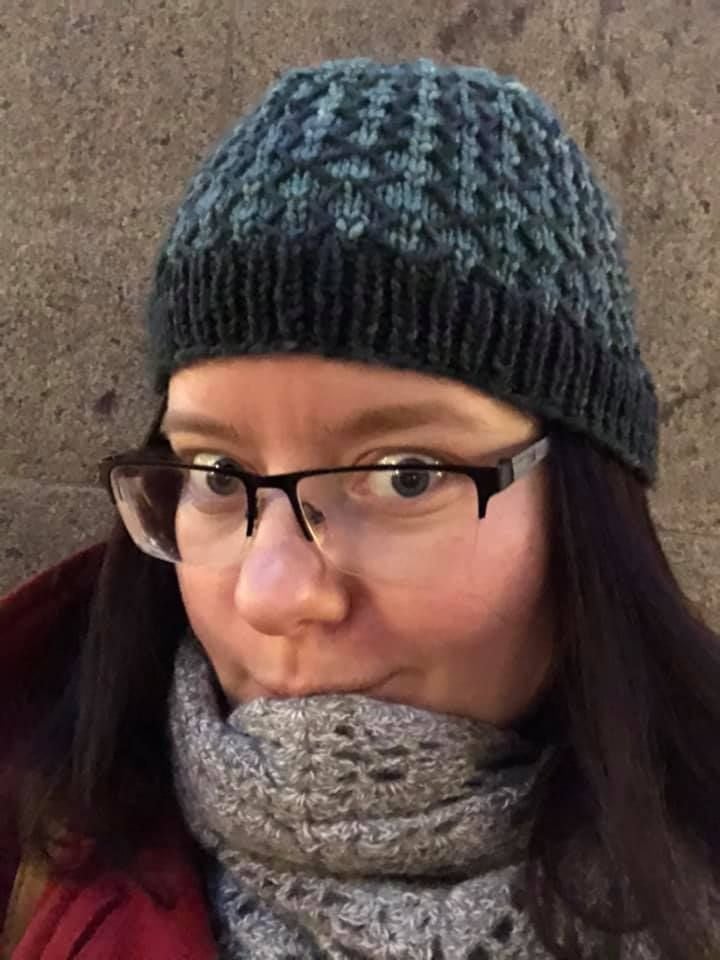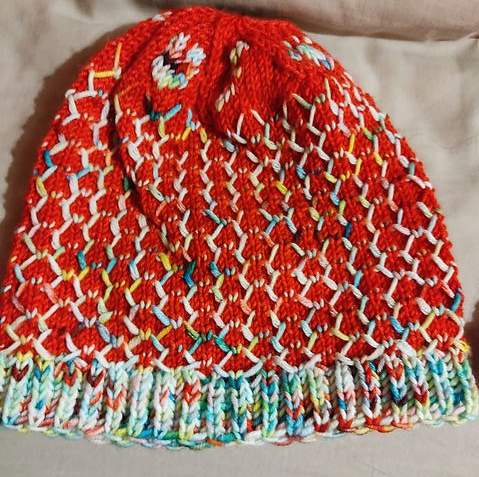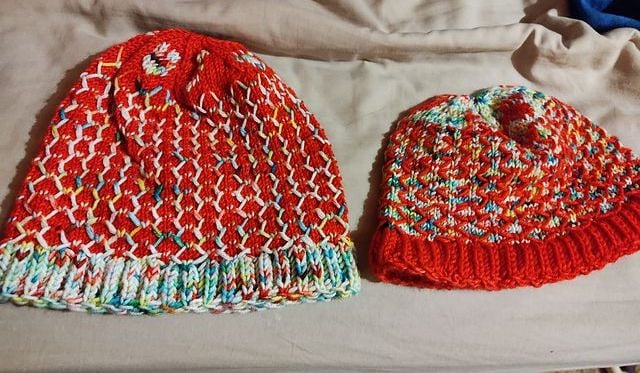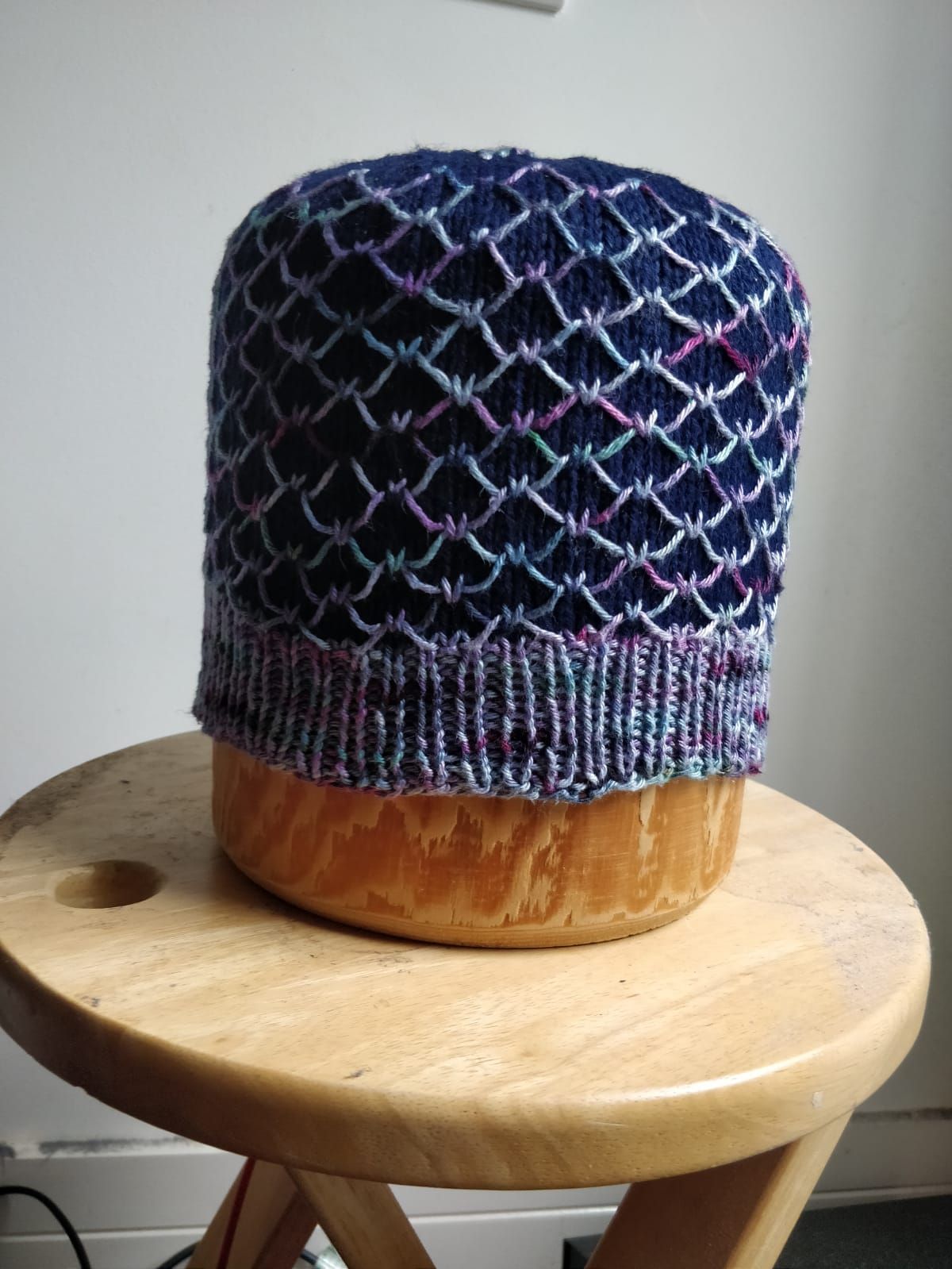 Helpful notes from Testers
The crown of the hat is flat and rounded.
Due to the flat nature of the crown, you may want to adjust the length you knit the cube pattern for to be longer if you need some extra space to have it sit comfortably on your head or if you like hats slouchy.
Remember to keep the MC yarn at the front when switching to using CC for the cube pattern.
Royal Quilting Stitch - Coming soon
How to work the Royal quilting stitch in the round for this pattern
Stranded Colourwork Knitting - Coming soon
2 colour/fairisle colourwork knitting.
Dyer and Designer of geeky yarns and knitting patterns. With a design ethos of fun construction and enjoy every stitch. She designs accessories with a sometimes geeky inspiration. She is an avid board gamer and reader of science fiction and fantasy books, and is always translating those as inspiration.
Third Vault Yarns