Designed by Lola Johnson, Third Vault Yarns
The game that put Euro games on the map for the rest of the
world, where players attempt to settle the Island of Catan. An
Island built of land type hexes, which are placed in a random
configuration every game. These mitts echo the changing nature
of the island, with the hexes you can move about and choose your
own configuration, along with the road pattern across the rest of
the mitts. With the option to play with colourwork and/or
texture, you can build these mitts entirely your own.
How to choose yarn?
The yarn used for the sample here is Third Vault Yarns Companion 4ply. A very smooth, tightly spun yarn, that has good stretch and bounce, whilst maintaining decent drape. A good substitute would be a wool that has much the same properties though warmth, and stretch are the most important. A woolly wool is also a good idea for gloves.
Properties & style to focus on for yarn choices
Good stitch definition.
Can be blocked.
Solids, Semisolids, tonally variegated.
Scrap yarns can be used as each contrast colour is about 3-4g used
Testers used
John Arbon Knit by Numbers
Jamieson's shetland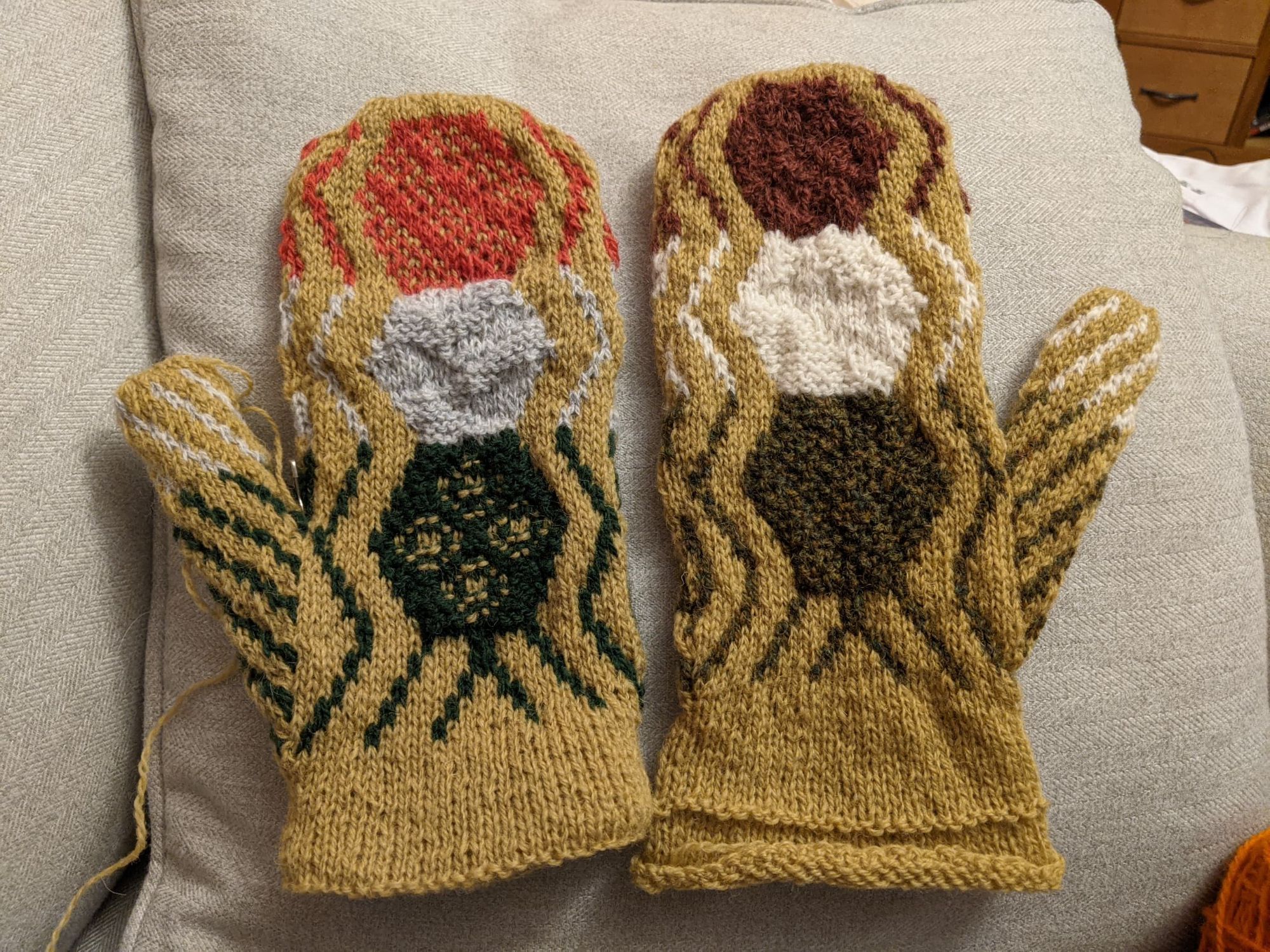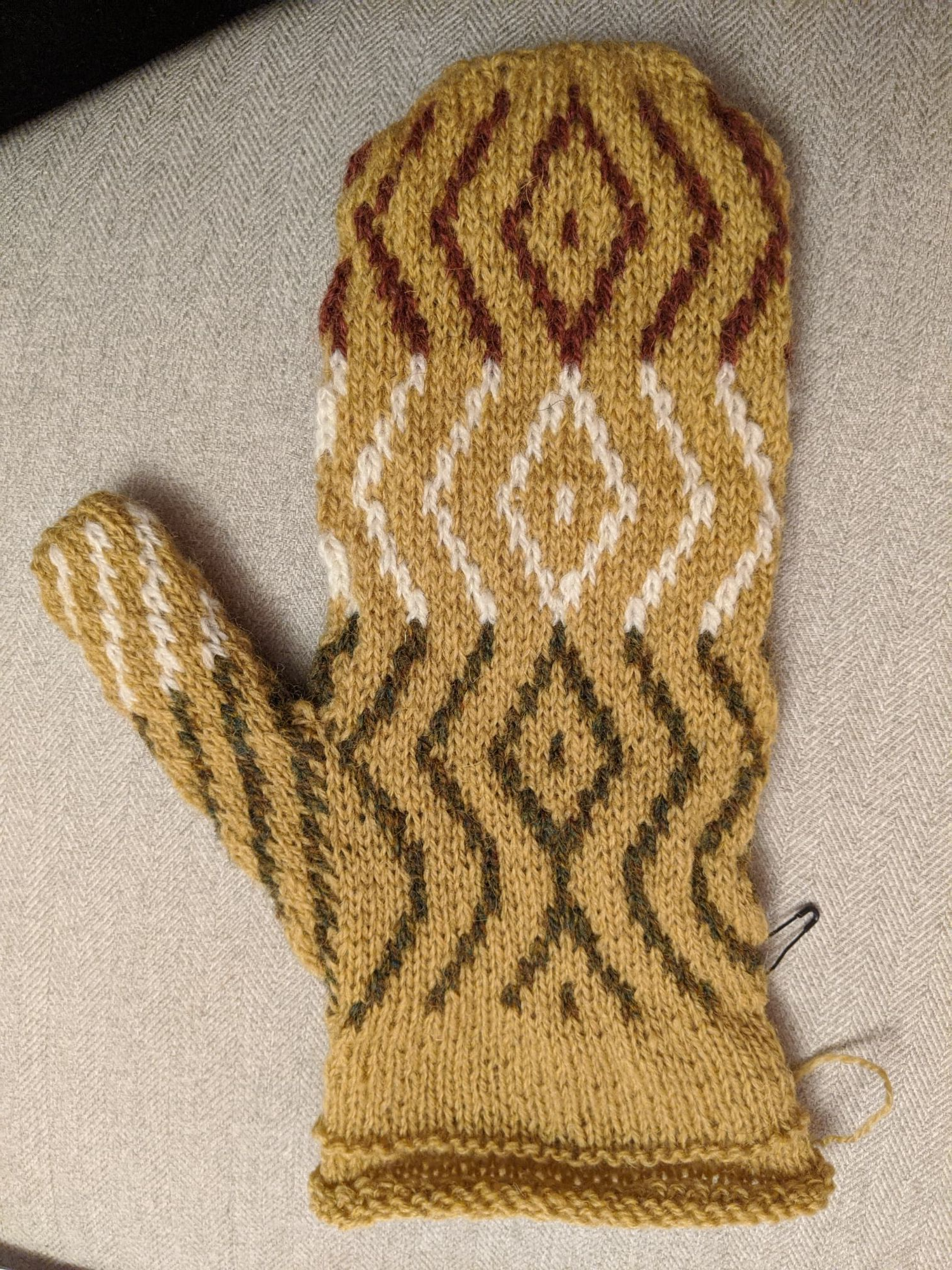 2 colour stranded colourwork - Coming Soon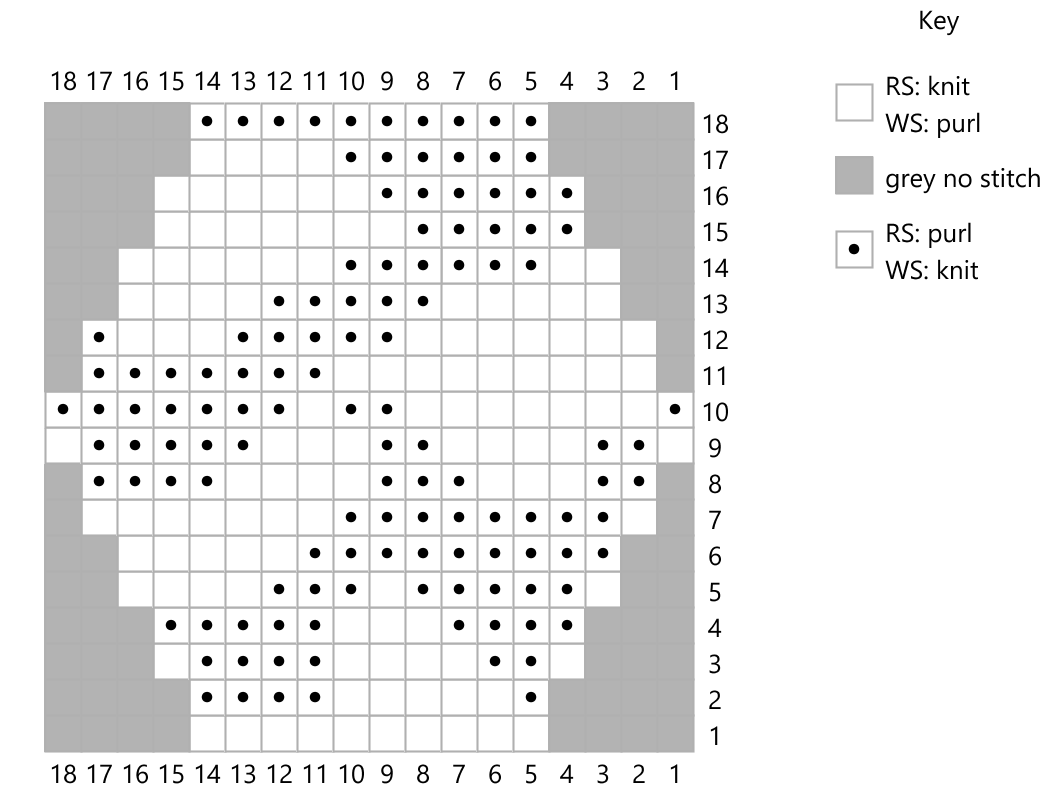 Errata
The Chart for the Hills Hex tile is wrong in the physical book but has been corrected in digital versions. The accompanying text is correct,
Dyer and Designer of geeky yarns and knitting patterns. With a design ethos of fun construction and enjoy every stitch. She designs accessories with a sometimes geeky inspiration. She is an avid board gamer and reader of science fiction and fantasy books, and is always translating those as inspiration.
Third Vault Yarns