About Third Vault Yarns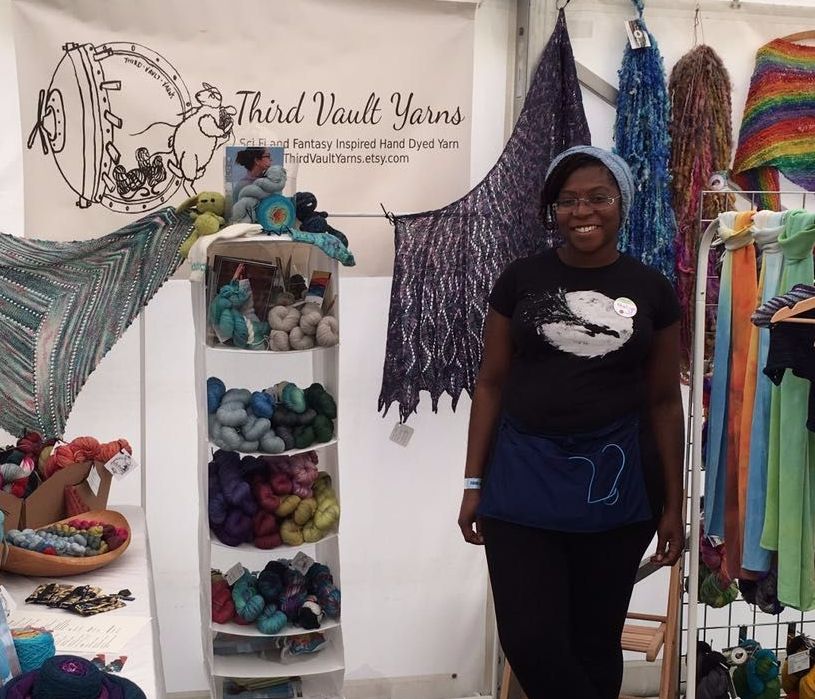 Salutations and Welcome to Third Vault Yarns.
I'm Lola the owner and dyer at TVY. I'm highly obsessive about crafting, love it with a passion and that passion can run away with me at times. I graduated from Computer Science and let my passion take over. Hence Third Vault Yarns was born from my addiction to knitting and playing with colour, and a steadfast commitment to staying geeky with a general love of Sci fi and fantasy.
The majority if not all of TVY colourways are inspired by Science Fiction and Fantasy themes, including inspiration from books, films, television, board games and more. There are a range of repeatable colourways from Third Vault Yarns which can be found as dyed to order if not currently in stock. Non-repeatable colourways are listed as the number of skeins dyed in the batch and OAK - of a kind, though a batch can vary between 1-10 skeins. Though these colourways are definitely non-repeatable so if you like them don't miss out!
As well as dyeing yarn, Third Vault also offers Knitting patterns, through Ravelry, check out the patterns here.