YarniTea! Patterns
Posted on
In 2017 we had a Monthly Yarn club that focused on Sci fi and Fantasy characters and films/series and the ultimate crafting companion, Tea! Yes i'm pretty serious about my tea, and I was really excited to share that with through our collaboration with Beastly Beverages. Whilst YarniTea is no longer I'd like to do a run down of all the great patterns and designers that worked to bring you some truly excellent themed patterns to go with your yarn and tea.
January
King Under The Mountain ~ Thorin Oakensheild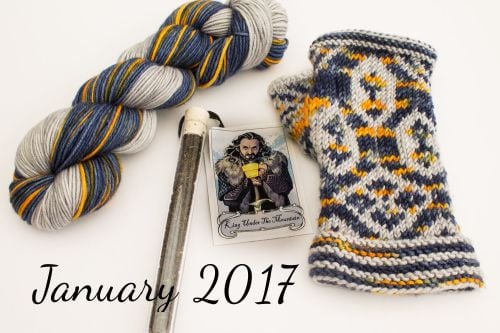 Having started it feels a little like i'm tooting my own horn a little, not the case!
Oakensheild Gauntlets are knit out of the 2 x 50g skein Club colourways Thorin's Mantle (Navy and Gold) to symbolise his crown and the Gold that calls to him in Erebor. Thorin's Bane is a solid version of Arkenstone which represents the stone itself and his armour.
The pattern Oakensheild Gauntlets takes inspiration from his armour in the Hobbit movie trilogy.
The Yarn Kit for this pattern can be ordered through the Etsy shop and will soon be available to order in the website shop.
February
Rey ~ Star Wars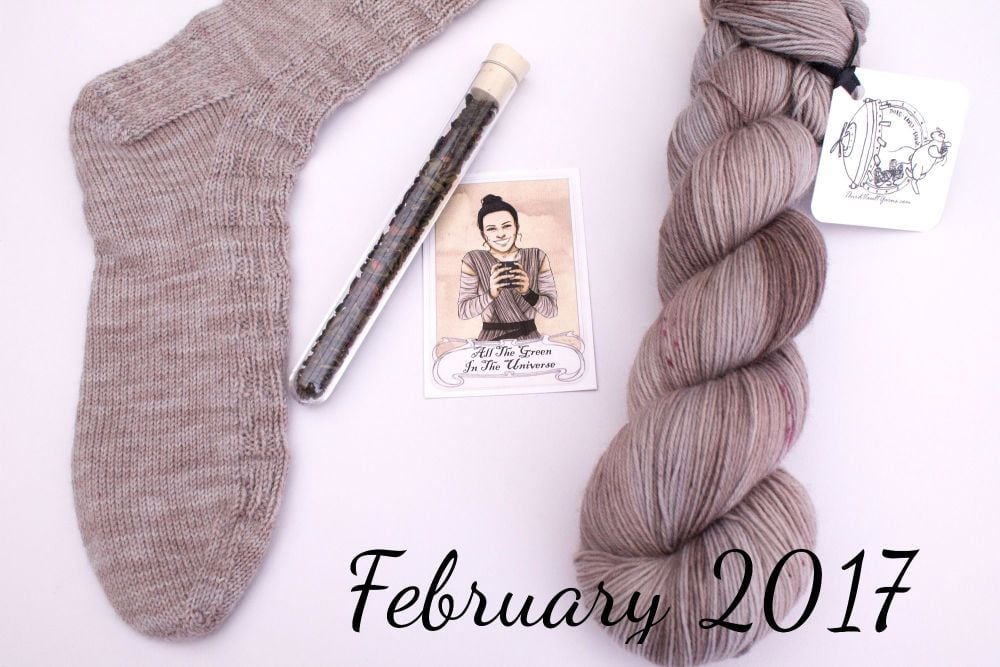 The colourway 'And you'll drop your weapon' is inspired by Rey's Jakku origins, her clothing hair and staff. The name was chosen for the scene when she first attempts to use her Jedi mind powers, whilst tied up in a first order interrogation chair.
This ties in with Virginia Sattler – Reimer's pattern Rey Socks which uses texture to allude to the same thing.
And you'll drop your weapon is available in store in Sock and Dk weight. This yarn was also recently featured in Knitting magazine as Rey armwarmers, so you can have matching socks and armwarmers!

March
I Want to Believe ~ Xfiles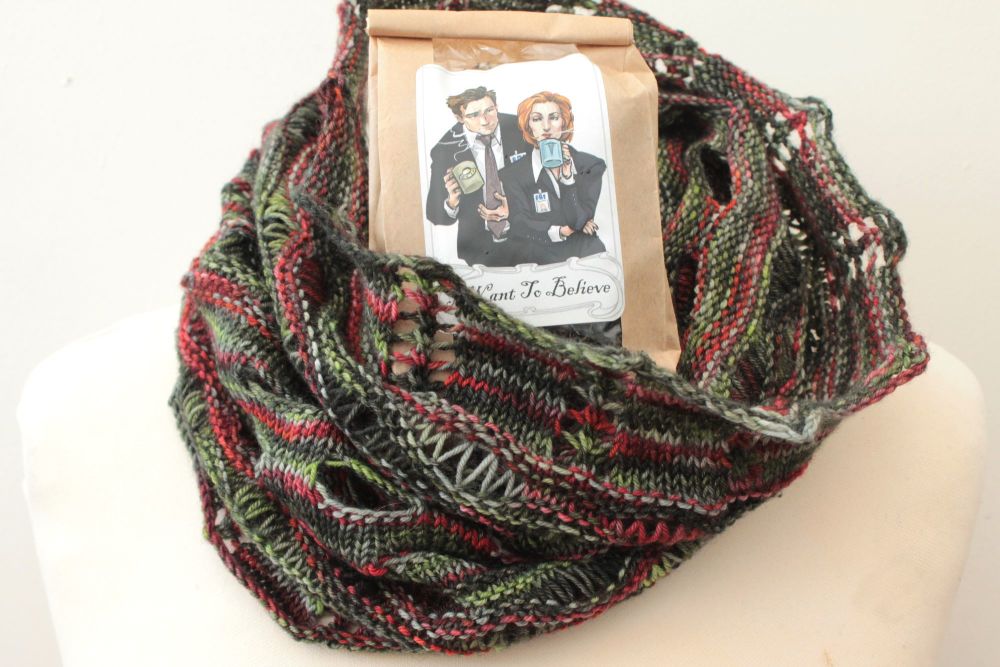 I Want to Believe was the yarn for this club heavily influenced by the Designer Kirsty Gilbert but inspired by the Red and the Alien greens used in the promo colours for the show.
The design Sure. Fine. Whatever (name taken from a show quote) uses different open work textures to produce an alien feeling snood style cowl in a fingering weight yarn, which really sets off the yarn.
April
Kaiju Groupie - Pacific Rim

The Pacific Rim Cowl/Scarf Crochet pattern for this club was designed by Rachey Newin and she took her inspiration from The Drift and the fact that each Jaeger is piloted by two pilots that with a neural handshake become two halfs of a whole.
Kaiju Groupie the colourway was inspired by the dynamic between Herman and Newt the scientists, Herman calls Newt a kaiju groupie for his unconventional methods of kaiju research and fascination with them.
May
Finn - Star Wars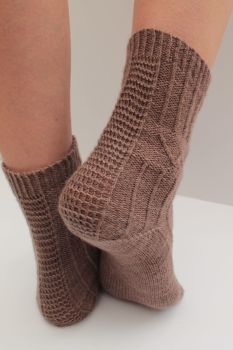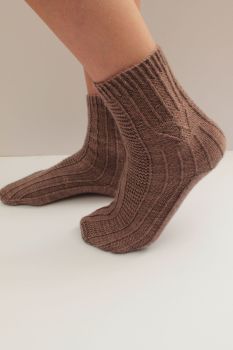 These wonderful socks were designed by Tash Burret who took inspiration from Finn and his newly aquired coat, however there is a little nod on the outside of each ankle to Finn's past as a Storm trooper.
The Colourway The name's Finn and i'm in charge was also inspired by his coat and the colours with little flecks of red and black for the detailing.
Sadly we had to finish there as we weren't able to continue with our beastly beverages and TVY collaboration, however we do have a replacement club that's even more awesome. The Vaulter's Book Club, a quarterly club that kicks off every quarter with a really great book that we then get to discuss in the ravelry group. The current club is going out this week and sign ups for the next one will be available in March.